2019 has been a very busy year for Newry Digital and there have been many acheivements to celebrate. We organised tech meetups thoughout the year including:
Tech careers (17th Jan, The Hub)
Journey of a Start-up (13th Feb, Flexispace)
Remote sensing & Geospatial Techniques (5th March, SRC Greenshoots)
Coding Katas (28th March & 30th May, 11th July , The Hub)
Intro to Docker and Containers (15th May, Flexispace)
Terraform & Ansible (25th June, The Hub)
Social Night (25th July, The Bridge)
Containers & Kubernetes (27th Aug, Flexispace)
Women in Tech (15th Oct, The Hub)
Digital & Health (15th Oct, SRC Greenshoots)
Service Design (13th Nov, McCooeys)
Women in Tech Raspberry Pi (28th Nov, SRC)
Kubernetes Training Day (30th Nov, Tilt)
Mapathon
We organised the first Newry Mapathon on 16th November 2019 in the Hub with the aim of mapping Newry on Open Street Map. We even had OSM Ireland experts travel up from Dublin to join us.
Minecraft Project
Nine teams from 6 local primary schools took part in our Minecraft design project to build their vision of a city park using Minecraft.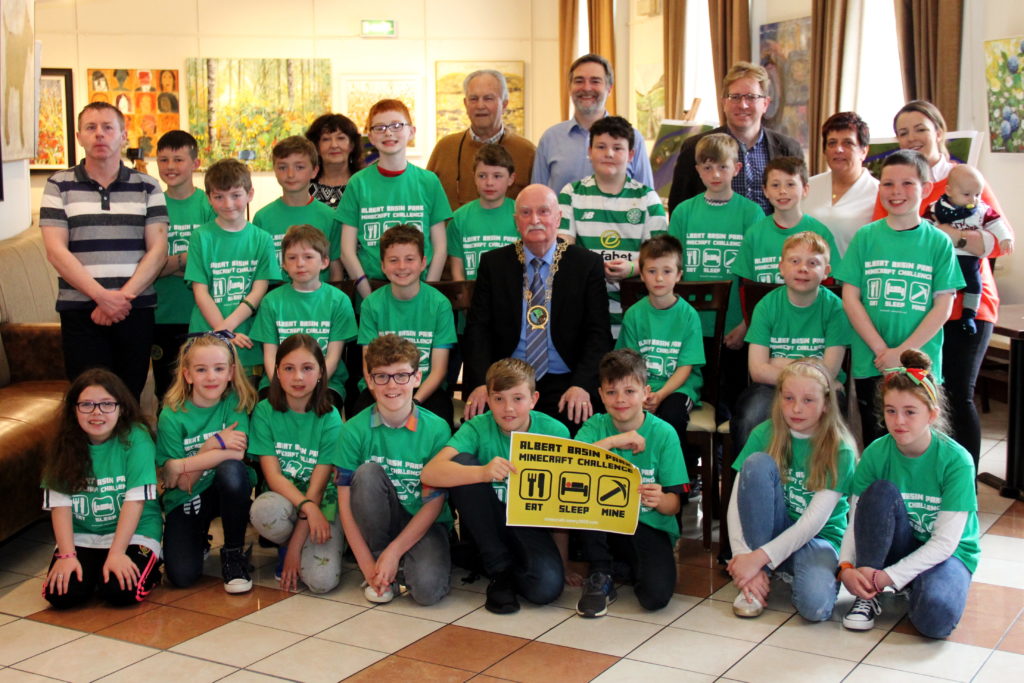 Internet of Things
We have placed a LoraWAN gateway on William Street in Newry to support local IoT projects and we have been funded by the Dept of Communities to roll out IoT equipment to make Newry a Smart City.
2020 will be challenging!